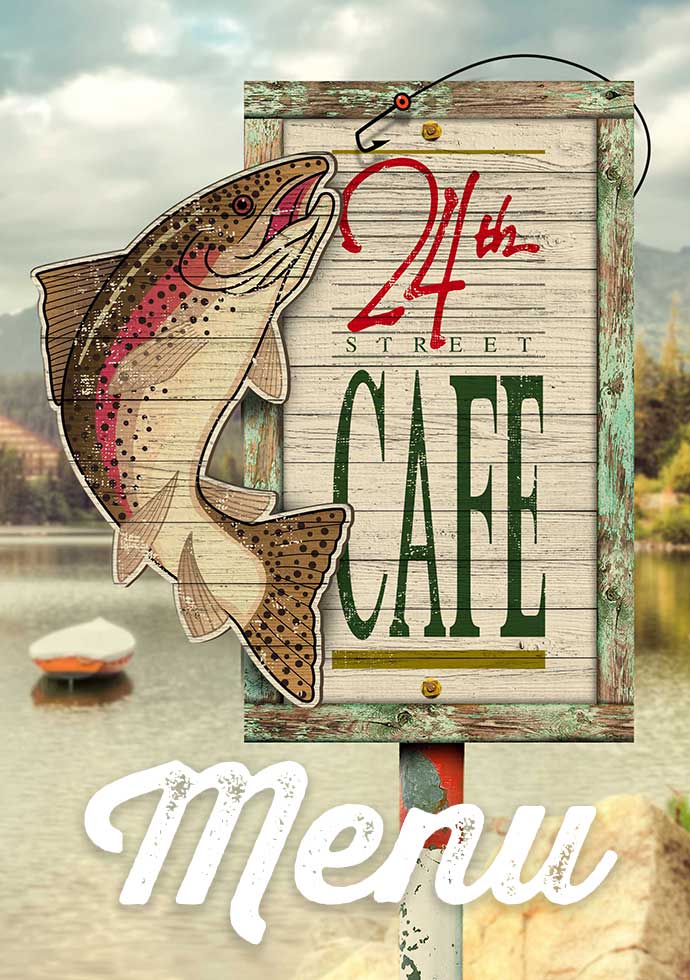 As Good As You Remember
The building that is now known as 24th Street Cafe was originally opened as Cy's Coffee Shop in 1950. 24th street Cafe was established in 1987 by Mark Huggs a local third generation restaurateur. Everytime you visit 24th Street Cafe, it's as good as you remember!
TO-GO orders available Monday – Friday only.
Monthly Specials
Famous 24th Street Reuben
Corned beef cooked in house, melted Jarlsberg swiss cheese, Homemade Russian dressing and sauerkraut served on grilled thick sliced Pyrenee's Rye bread.

See more daily specials!